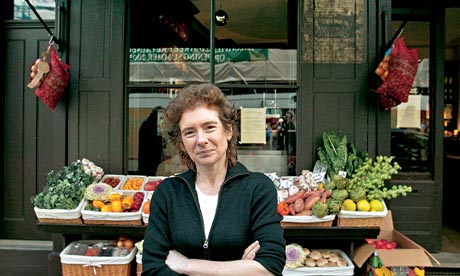 image from the guardian: Jeanette Winterson outside her store Verde's in Spitalfields. Photograph: Dan Chung for the Observer
my friend
eireann
sent along this article this morning and i thought that readers here might be interested in it. i found it very uplifting and inspiring and a nice concise statement on buying small and local....
once upon a life - jeaette winterson
.
she opened a small food shop instead of allowing a chain coffee shop into the building where she lived. hip hip hooray.